Sonoma Stage Works
Sonoma Stage Works (SSW) is a regional theatre company under the guidance of Creative Director and playwright, Todd Evans. SSW is associated with Sonoma Arts Live, an initiative to bring all aspects of the performing arts under one roof. The Rotary Stage at Andrews Hall of the Sonoma Community Center is the present venue.
Current production: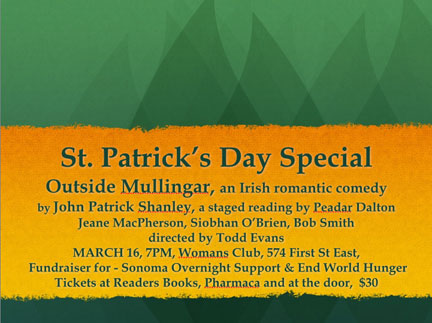 Examples of past productions: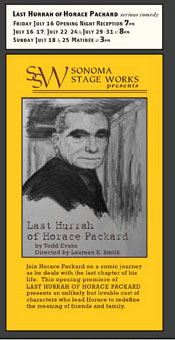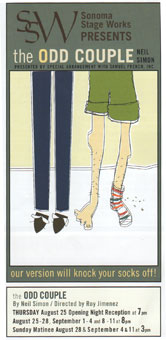 2013 productions:
2014 production: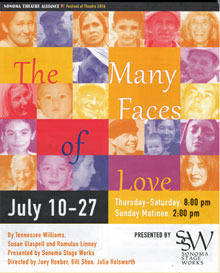 2015 production: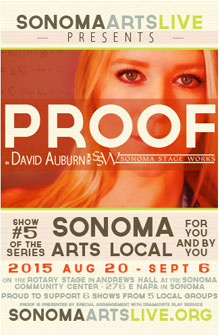 ADDRESS: 19201 Sonoma Hwy. Suite 297 • Sonoma, CA • 95476

TELEPHONE: (707) 481.4588
Email for more information.
For webmaster, click here.
Visit us on FACEBOOK